Back in the day, country braided rugs were sewn and woven mainly for practical purposes: to cover up rough floor edges and to keep the heat in (and the cold out) during winter. Nowadays, these floor rugs have evolved in design and material to accommodate both the utility and aesthetic purposes of home owners. They now come in various shapes, sizes, colors, and materials to suit the needs of different households.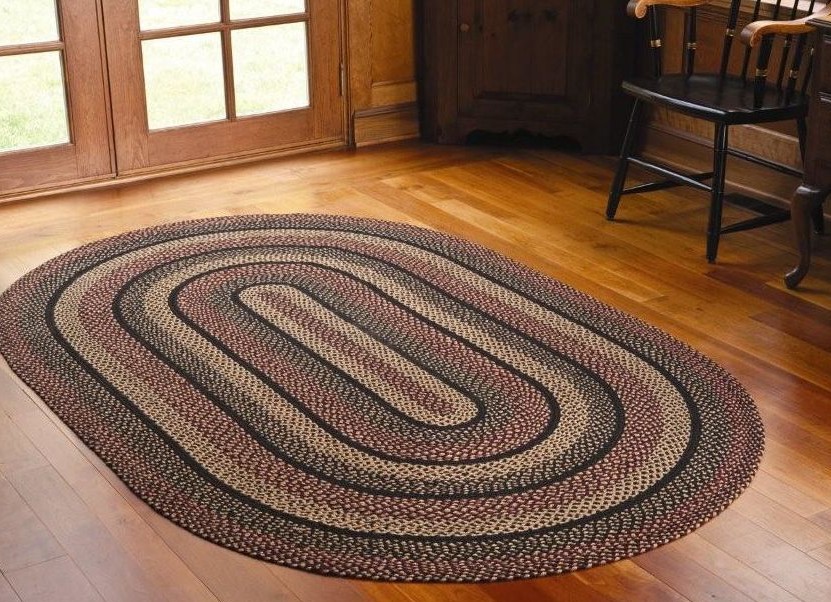 Choosing Color Patterns
When purchasing a floor rug, the first major point you have to mull over is whether you want neutral-colored country braided rugs or those with bold colors. Neutral colors can be very easily matched with any furniture and carpet color, while colorful rugs can give a fun pop of hues in an otherwise neutral-themed room. Light-colored rugs also give the illusion of making the room look more spacious, as opposed to dark-colored rugs which make a room look small and cozy.
Materials for Country Braided Rugs
In general, the three most common materials used in making country braided rugs are wool, cotton, and chenille.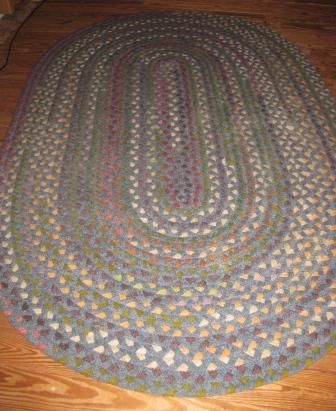 Wool – Considered to be the most highly regarded material, wool is the favorite material for country braided rugs. This material has an elasticity that enables it to stretch up to 40% of its original form and back again to its normal shape. Hence, wool rugs are ideal for the busiest areas in the house. Also, the layer covering the wool fiber is of a waxy nature, making wool rugs resistant to water. Moisture cannot easily penetrate the surface, making a wool rug appropriate for areas in the house most probably exposed to liquid stains such as the kitchen. Wool rugs are also highly resistant to mildew, mold, fungi, and soil particles, making them easier to clean using a vacuum cleaner or a wet cloth.
Cotton – Another highly preferred material for country braided rugs is cotton. Processed and spun cotton makes for a lightweight and soft rug that is highly moisture-absorbent. When wet, this material dries up very quickly so you don't have to worry about it collecting dust and a pungent smell. Since cotton is not elastic, it is often tightly woven to make a sturdy rug.
Chenille – Chenille is a rather interesting material, since it is actually made up of four yarns of various lengths interwoven at right angles. Because of this design, a chenille floor rug has a distinct texture and softness. A floor rug made of chenille will also give different appearances when cast under various directions of light because of the angular way the yarn strands are woven together. These strands are commonly made of cotton, but can also be manufactured using olefin, rayon, and acrylic.
Finding the Right Size
It is important to note that you should purchase a rug that still exposes about 18-36 inches of the floor area around it. For instance, a dining room rug should be 5 feet bigger than the dining table. A hallway rug should have the appropriate measurements so that it still exposes the hallway floor around all the rug's four sides. Buy round floor rugs for rectangular rooms, and rectangular rugs for round rooms to achieve an dimensional balance in room space.
All the factors above should be jointly considered when buying a floor rug. You need not worry about not finding the right one for your household—with the vast array of designs, shapes, and colors now available, you can easily choose which country braided rug best suits the theme and ambience of your house.